01-Sep-2020, 09:21 pm
WATCH: How one child lived out a Europa League Final dream despite the pandemic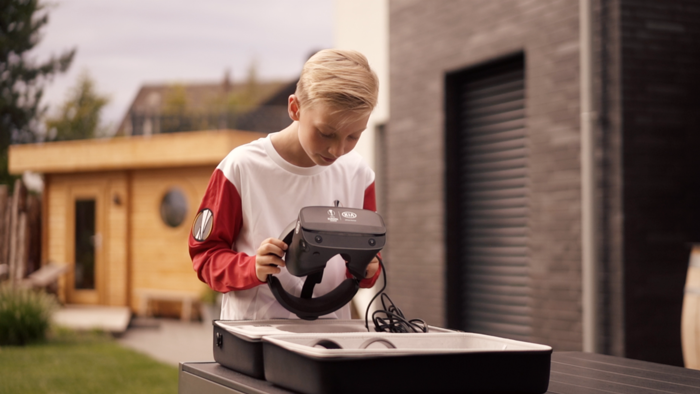 Kia Motors Corporation and UEFA transformed the Official Match Ball Carrier (OMBC) into a virtual experience at the 2019/20 UEFA Europa League Final in Cologne, Germany.
Like last year, one child was to be selected from the host country as the OMBC for the Final, offering them a once-in-a-lifetime experience of carrying the match ball onto the pitch.
However, due to the Covid-19 pandemic, Kia Motors had to come up with an innovative solution to ensure that a child was still able to play an important role.
Using the latest technology, Kia Motors created a unique experience for 10-year-old football fan Justus, who lives in Rietberg and suffers from Asperger and Tourette syndrome, by virtually carrying the match ball onto the pitch inside the stadium.
This was enabled via 360-degree camera, allowing him to watch through a VR headset and simultaneously carry his own match ball to a plinth in the comfort of his own home.
Justus also got to greet the players and match officials as they arrived at the stadium via video call and was accompanied, virtually, throughout the day by Michael Ballack.
Ballack guided Justus throughout the activation, informing him what was in store and when to put on the VR headset to fully embrace his role as the Virtual Official Match Ball Carrier for the Final.
"It was an honour to help Justus become the first ever Virtual Official Match Ball Carrier for the UEFA Europa League Final," said Ballack.
---
Source : goal.com
---
Recommended News :
---