04-Aug-2020, 04:38 am
Real Madrid would be favourites against Man City with Ronaldo - Adebayor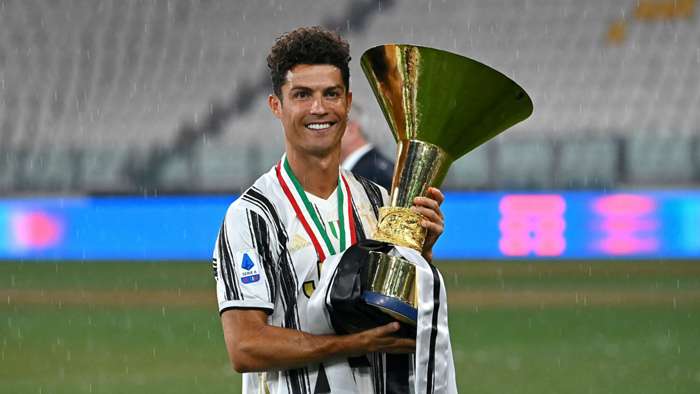 Cristiano Ronaldo would have made Real Madridfavouritesto overturn a first-leg deficit in their Champions Leaguetie against Manchester City, according toEmmanuelAdebayor.
Madridwere outstanding whenLaLigaresumed in June, though, winning 10 and drawing their final game en route to beatingBarcelona to the title, their first since the2016-17season.
Former City and Madrid strikerAdebayorsays Zinedine Zidane's side still have the players capable of turning the tiearound butthe presence ofRonaldo – who won the Champions League four times withthe Spanish clubbefore departing for Juventus in 2018 – would havesignificantlyincreased their chances.
"If you had asked me that question two years ago, I would have said yes Madrid can turn the tie around,"Adebayortold AS.
"Madrid would have beenfavouriteswith Cristiano. Back then, they had Cristiano,who is a goal machine. He can make the difference at any moment and he would give the team 50 goals a season.
"They lost the first leg at home and it's going to be very difficult without the fans, against Manchester City, the city, the weather but it's not impossible.
"Madrid have players with a lot of experience like Marcelo, Karim Benzema, Thibaut Courtois and they are used to playing in big games like this one."
Adebayorbelieves Madrid did not fully appreciate how difficult it would be to replace a player such asRonaldo, who became the club's recordgoalscorerduring nine prolific seasons.
"Without Cristiano, Madrid know what they have lost, but maybe not what they could have won if he was still there," he added.
"I think maybe they thought they would get another player like Ronaldo but players like him only come along once every 200 years."
Karim Benzema has taken on much of the scoring burden and has surpassed 20LaLigagoals in the past two seasons.
Adebayorsays the French striker is crucial to Madrid, saying: "When Ronaldo left, he had to take up the responsibility and I think he's done really well.
"He's scored a lot of goals, important goals so he'll be a danger, no doubt about it."
Adebayor'sstint in the Spanish capital was a short one and game time was limited under Jose Mourinho.However, he has nothing but fond memories of the Portuguese coach, describing him as thebest ever.
"I love Mourinho, we had a great relationship and he was the one who brought me to Madrid, although it wasn't easy for him to find a place for me in the side," he said.
---
Source : goal.com
---
Recommended News :
---