08-Sep-2020, 02:23 pm
Messi to Man City: Guardiola came close to pulling off one of the greatest transfers ever... so what now?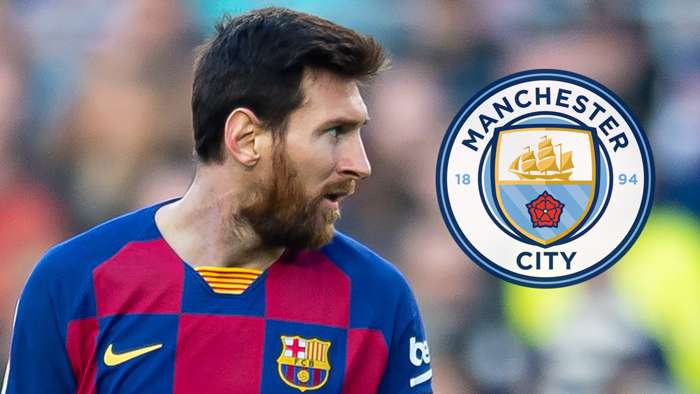 When Lionel Messi gave his world exclusive interview to Goal, it brought an end to the weeks of speculation that the game's greatest player could be heading to Manchester City.
His decision to remain at Barcelona was, however,an unsatisfactory conclusionthat left no winners and, for City, a sense of what might have been.
Messi is stuck at a club heading in the wrong direction and unable to match the winning project he wantsin the final years of his incredible career.
Barcelona, meanwhile, keep theirsuperstar but their reputation has taken a battering under president JosepMaria Bartomeu, who has lurched from crisis to catastrophe during his five-year reign.
The Catalan club were already reeling from a dismal La Liga title challenge andhumiliating Champions League exit to Bayern Munich, with the transfer sagaonly makingit harder for new boss Ronald Koeman to pick up the pieces.
"There was nothing wrong with wanting to leave. I needed it, the club needed it and it was good for everyone," the Barca forward said.
City, meanwhile,almost sealed the capture of one of the most iconic players in the history of the game, who would have taken the club to another level and it's hard not be left with a feeling that they were close to a game-changing moment.
The Premier League side may be one of the best teams on the planet but having Messi in the starting line-up would have taken them into the super tier of elite clubs with the added impact of boosting potential revenues.
Publicly at least, they haven't missed out. They never made any bid or approach to Barca even when the Argentina captainsent a burofax stating that he didn't want to stay in Catalunya any longer.
There was always a belief amongsome at City that he would never actually quit Camp Nou having threatened to leave before and then staying at the 11th hour.
However, sources in Spain insist Messi was deadly serious this time and that the only reason he remains with the Blaugrana is the complicated situation surrounding his €700 million (£624m/$823m) release clause.
Pep Guardiola remains close with Messi and spoke with the six-time Ballon d'Or winner when it was clear he wanted out. The coach has always shown his former prodigy honesty and respect and never tried to extricate him from Barca, even in previous years when he was discontent and considering his future.
But with Messi seemingly desperate to leave on this occasion, City were one of the few clubs that had the pulling power and financial muscle to pull off what would have been one of the greatest transfers in the history of the game.
---
Source : goal.com
---
Recommended News :
---