21-Sep-2020, 12:19 am
'Christensen saw Kepa in goal and panicked' - Chelsea pair slated for disastrous mistakes against Liverpool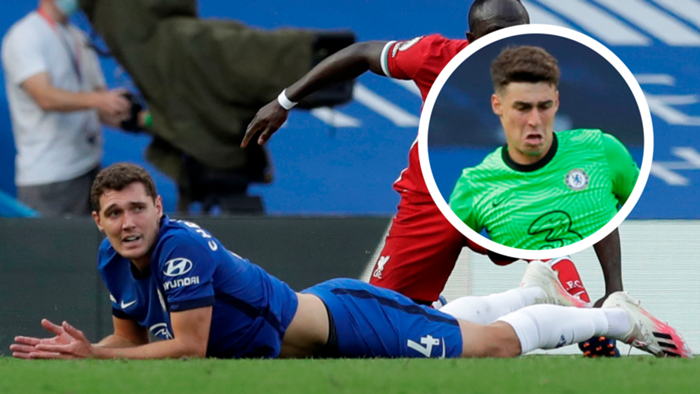 Chelsea pair Andreas Christensenand KepaArrizabalagawere heavily criticised for apair of costly errors against Liverpool on Sunday.
With the match scoreless as half-time neared, Jordan Henderson picked outMane with a driven long ball and the forward found himself behind Chelsea's defence.
As Kepacharged off his line,Christensen took matters into his own hands.
The Danish defender took down Mane with a rugby tackle, putting his arms around the Senegal star and wrestling him to the ground before he reached the ball.
RefereePaul Tierney originally showedChristensen a yellow card but then went to the monitor to check if the defender had denied an obvious goalscoring opportunity.
After a VAR check,Tierney changed the colour of Christensen's card from yellow to red and Chelsea paid the price five minutes after the break when Mane headed the visitors into the lead.
There was plenty of reaction on social media to Christensen's red card.
Chelsea's afternoon went from bad to worse in the 54th minute when Kepa took a routine pass and played the ball directly to Mane's feet, gifting the forward a second goal on the afternoon.
WithRennesgoalkeeper Edouard Mendyclosing in on a move to Chelsea, there was plenty of speculation that the error-prone Kepa could be set for an indefinite spell on the bench.
---
Source : goal.com
---
Recommended News :
---